What is the scope of Human Resource Analytical Reports ?
Well, Analytical reports are always powerful tool for Present, Past record tracking which helps in predictions to ensure growth of an enterprise. CXOs are always in dire need of Analytical reports.
So current operation tracking, ensuring right implementation & execution of Plan down the line can be considered heart of any growing business.
Borg Suite always emphasize on analytical reports to be generated in various aspects for the business.
Here, HR reports let CXOs know all about preview of Entire Human Resource Team as a critical vertical of any business.
Borg Suite produces Following type of Reports as shown below-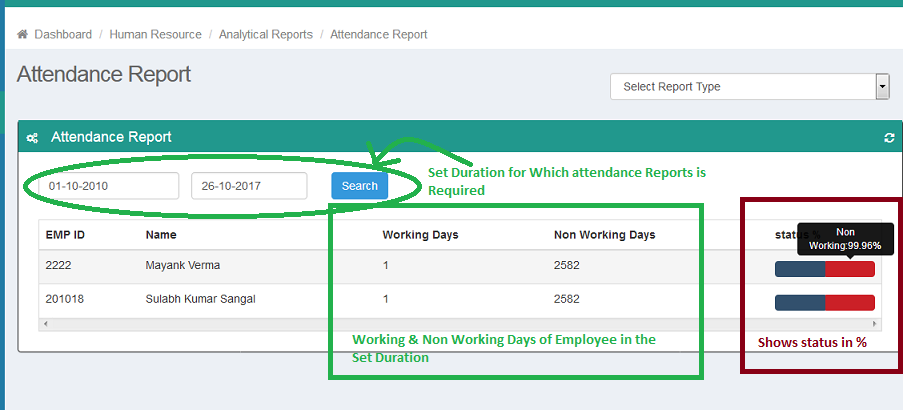 Borg Team is always open to receive customer's view on analytical Reports to modify or New additions. Above type of reports are added based on customer's need for their business.