How to start Adding Books in the EduBorg Library Management?
As discussed in the other article of library management, Books must be defined in the categories to ease their Management & Tracking.
New Book addition is shown below-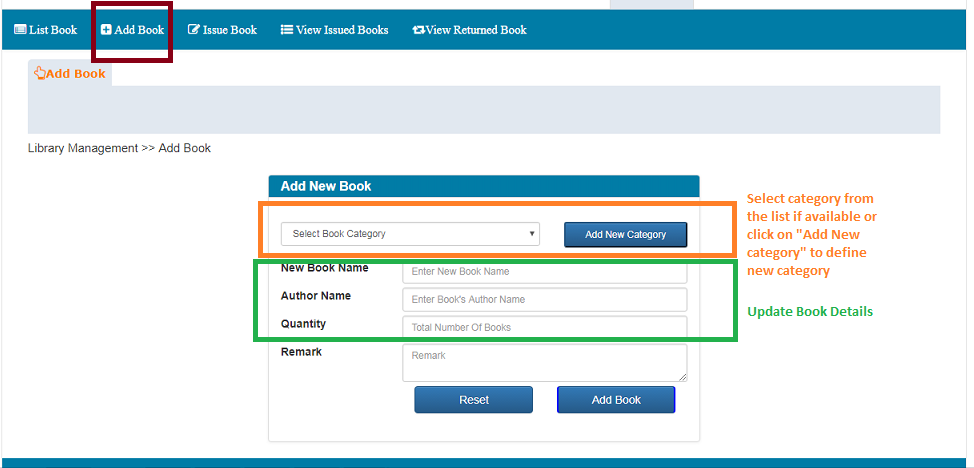 After selecting category & updating book details followed by remark if any, Click on "Add Book" button at the bottom of the form.
Book would be added successfully.