Email Alert - Daily Account Summary Alert on Registered Email ID
Borg Suite Sends daily account summary alert in the registered email Id updated in the "Manage Profile" Side menu of Admin Setup.
To update Email ID to receive daily account summary- This daily mobile alert is sent to the mobile number which is configured in the blow location-
Login to Borg Suite -------- > Click on "Manage Profile" in the left side bar menu --------- > Go to "Personal Information" -------------- > Update "Email" --------- > Click on "Update" to save the Email ID as shown below-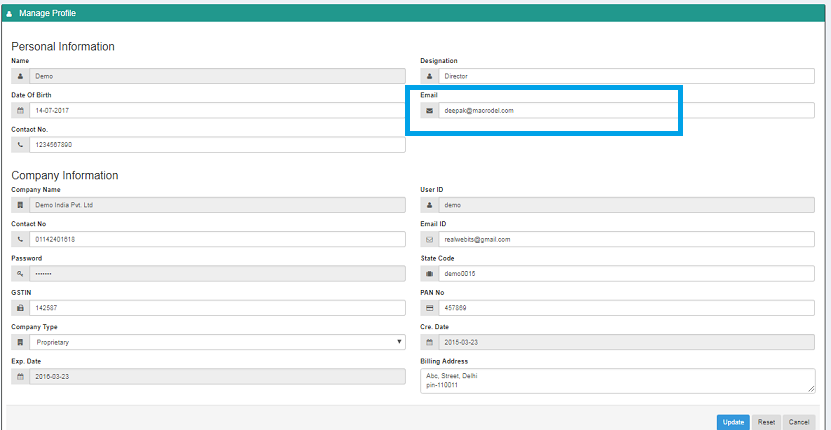 This Email alert contains following information as of previous day at around 8:00 AM IST.
Sales / Service Amount, Expense Amount (Expense includes Purchase and General Expenses), Payment credited & Payment debited from bank account based on information captured by Borg Suite during a day.
Email content & format is given below-