How to create new user account from my admin account?
Only Master Admin or Admin has privilege to create User account & manage them. Login to Borg Suite------> Click on side menu "Manage User" --------- > Click on "Add user" -------- > Fill required information ----- > Click on "Submit" User creation is shown below-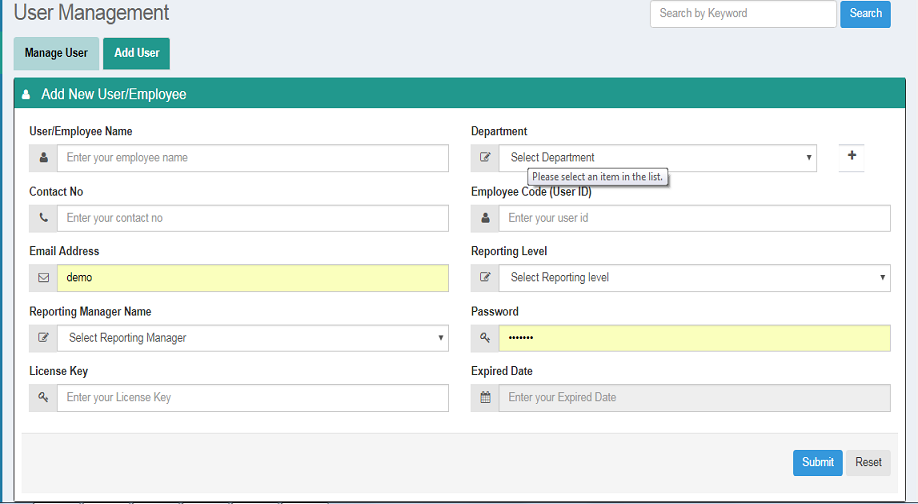 Is Employee code required while creating user account?
Yes, Employee code is required while creating new user account. Employee code is also used as a user id to login to user dashboard. Employee code once entered & updated then it can't be changed because it works as a user id too. Moreover, Employee code is also mapped with Human Resource module while creating appointment or profile of an employee who is also user. Employee code is required as shown below-