Scope of Student Desk in the EduBorg ( Borg Suite for Institutes)
Admin Dashboard of Student Desk as shown below-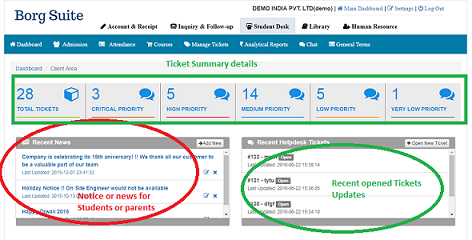 Student's Admission: This section facilitates to record all necessary information needed for school about student like Name, Date of Birth, Date of Admission, Parents information etc. This information is also shown to student's login dashboard to view or verify his / her information.
Attendance System: School can enter student's attendance either manually or can be integrtaed with Biometric machine. This attendance can be viewed by student from his /her login dashboard as shown below.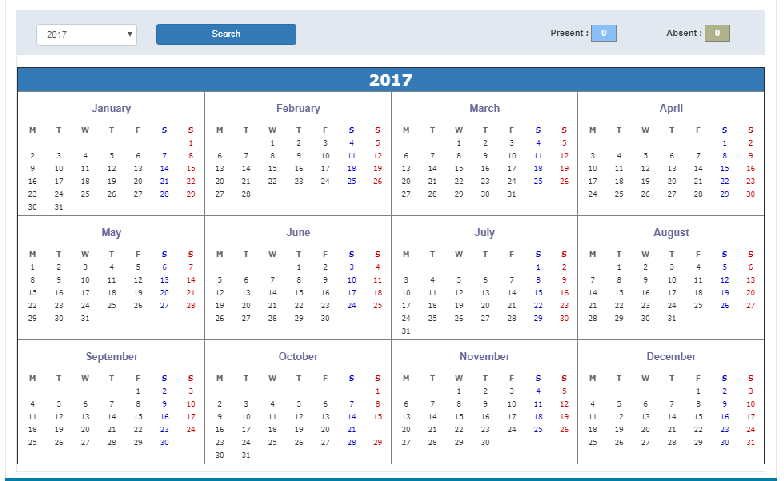 Ticketing & Chat System : This is one of the gateway or channel to interact with institute's concern designated person to report any type of grievances or issues in the formt of incidents by student from his /her login dashboard.
Chat Window is shown below-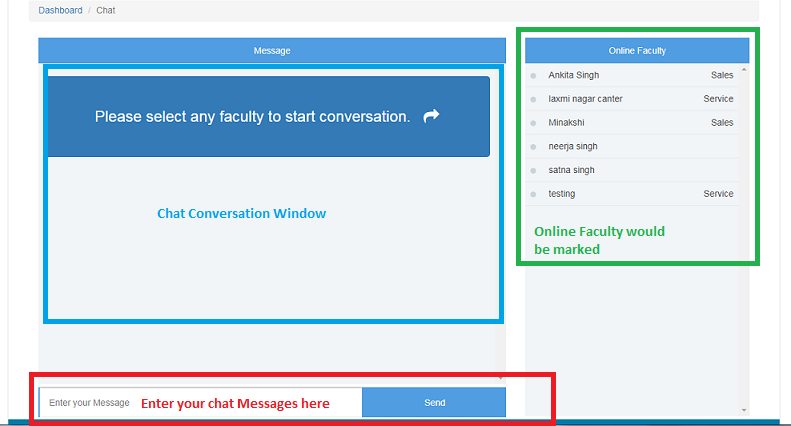 This gateway is more effective & can be tracked by Institute's CXOs or decision makers.
Often, Student are restricted to access for reporting any issues if they are not being listened by lower or middle staff or teachers & result they make their mind very negative which pushes them to quit the institutes & negative publicity of institutes.
Ticketing & Chat system provide very clear communication gateway wherein all conversation between students & designated person is recorded in the form of text with EduBorg & registered email ID.
Student's login Dashloard: Platform for students or parents to login & access to view their concern information & gateway for communication through ticketing & Chat System.
Student's login dashboard is shown below-