How to manage my purchase Bills?
Purchase bills can be managed by either Modifying or Deleting Follow following step to manage Purchase bills - Login to Borg Suite ---------- > Go to "Accounting & Finance" Module ---------- > Click on Side menu "Purchase bills" ----------- > Click on "Manage Purchase bill ------- > Go to the Action Column in the most right of the table --------- > Click on view More Icon / Edit icon /delete icon to manage Purchase bill.
Manage Purchase bill Page looks like shown below-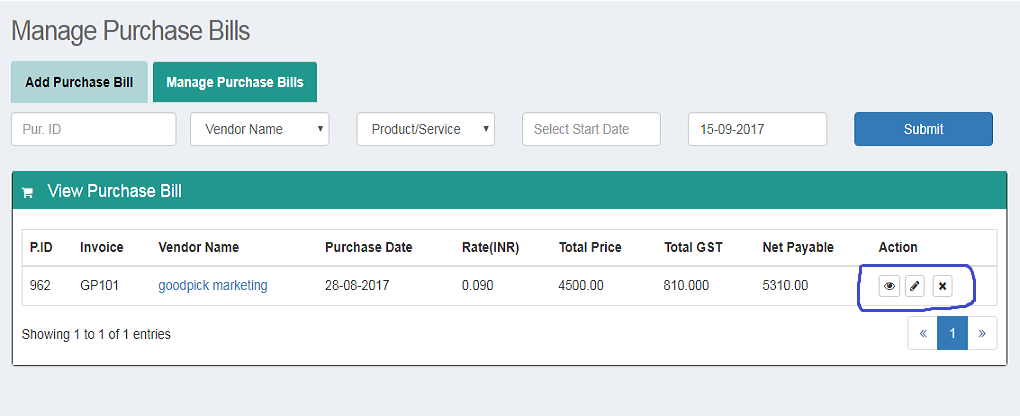 Purchase Bill can be deleted by either by master admin or user having admin rights. User other than admin rights does not have right to delete any Purchase Bill.