Who can delete any lead?
Lead can only be deleted by admin or master admin. Deleting of lead does not have any sense. Each information about every prospect is somehow important for an enterprise. Keeping info is always contributes a lot for organization.
Master Admin can delete lead as shown below-
Login to Borg Suite -------- > Go to "Sales & Marketing" ------- > Click on "Manage All Leads" in the side bar menu --------- > Go to "Action" in the last column ---------- > Click on "Delete" Icon of the lead which you want to delete as shown below-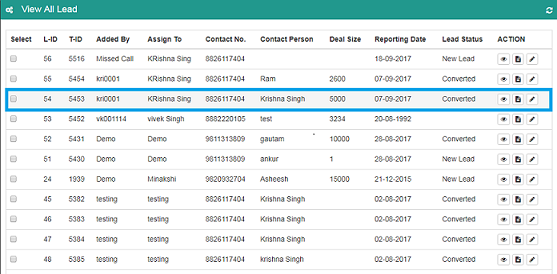 Note – Deleted lead can't be recovered so it is advised to give it second thought before clicking on delete icon.