How to add Expense of the Institutes in the EduBorg ? How expenses can be managed ?
Increasing budget of the day to day Institutes Management is required to manage & track expenses. EduBorg Allows to add Expenses & listing them to track & manage.
Add Expenses:
Login to EduBorg --------- > Go to "Accounts & Receipt" ---------- > click on "Expenses"---------- > Click on "Add Expenses" --------- > the Required Details -------- > Submit the form ---------- > Expense added successfully
Add Expense- Hints are shown below-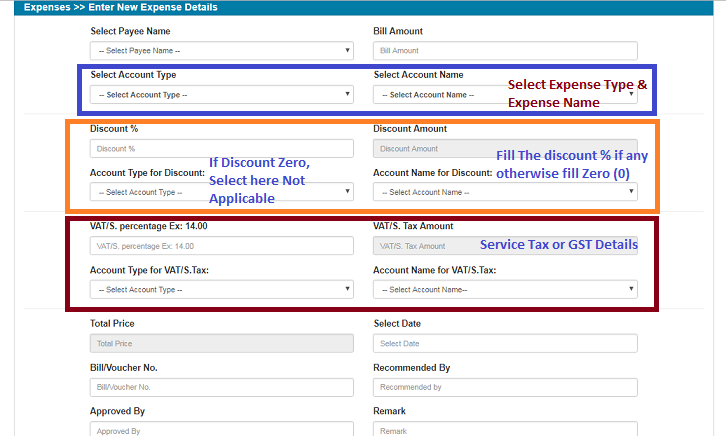 After successfully Addition of Expenses, You shall be directed to "List Expense" Page which details all about expenses followed by horizontal scroll.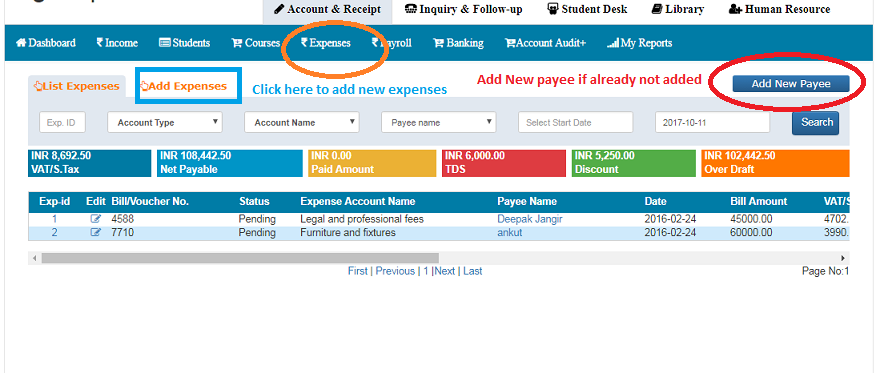 Expenses can also be managed by editing, updating, & deleting as shown above.