How to manage distributors for managing & tracking my product's supply chain?
Distributor management include adding new distributor, lsting of added distributors & modifying details when required. Distributor addition required general details like company name, contact no., contact email etc. followed by GSTIN & PAN.
Borg Suite allows enterprises to update GSTIN or PAN to update later if required. To create Distributor, Enterprise must buy user license to activate / renew them.
Single distributor requires single license. Distributor management looks like shown below-
Login to Borg Suite ------ > Click on "Manage Distributor" in the left side bar menu -------- > To add new distributor Click on "Add Distributor" ------ Click on "Submit".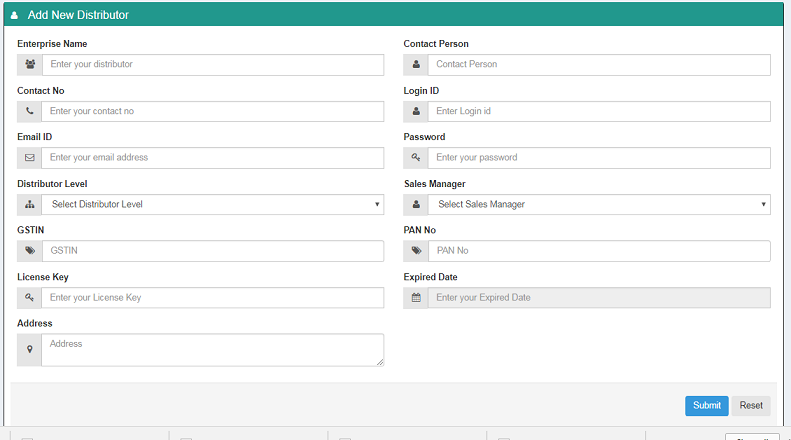 Managing & updating distributor details as shown below-