How to create employee appointment or employment profile?
Borg Suite facilitates enterprises to add detailed profile of their recruited employee like personal details, employment details, type of employment (Trainee / contractual / probation / permanent), Salary details, Leave details etc. as part of employment.
Employment cam be added by Human Resource Admin. This detail is also shown to user / employee profile in their login control panel.
Borg Suite allows enterprise to provide user account to every employee as their control panel to perform day to day key jobs as a part of automatic process like showing profile to maintain transparency, apply leave online & leave tracking, tracking attendance, Applying claim online, access of company holiday calendar etc.
To add employee's employment details if Employment type "On Roll"–
Login to Borg --------- > Go to "Human Resource" Module -------- > Click on "Employee on Roll" -------- > Click on "+ Sign" on the right top ------- > Fill Basic details followed by Job Type -------- > Fill personal Details, Employment details, Salary details, Leave details etc --------- > Click on "Add Employee" –
First step is shown below-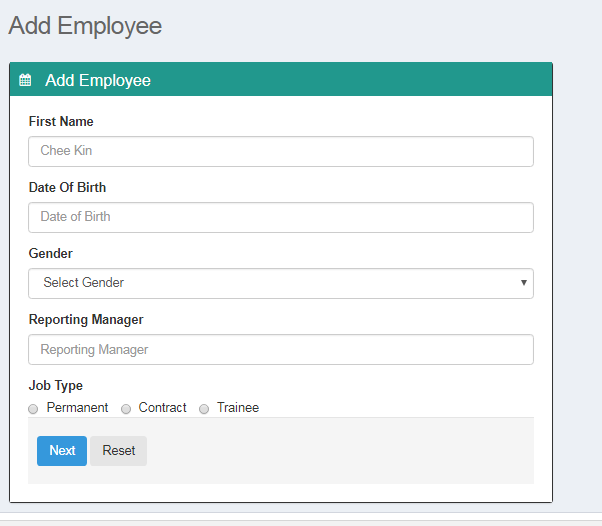 Follow process & add employee profile successfully.