How an Issued Asset can be tracked during entire life cycle of asset?
Every enterprise must ensure maximum utilization & long life cycle of brought assets on the company account.
Some of assets are issued to employees to ensure them resource availability to work based on their level or profile.
Examples of such assets are - Laptop, Mobile Set, Pen drive, Projector, vehicle etc..
Issued asset can be listed as shown below-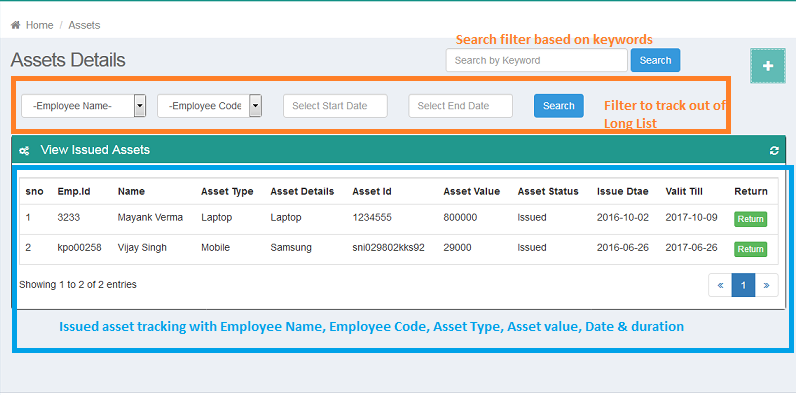 Issued asset transaction is listed above & tracking can be done based on employee name, Employee Code, Asset details, Asset value, Issued date & validity etc.